White Quartz With Black Veins,also known as White Countertops With Black Veins. Quartz surfaces are a choice material for home owners as well as designers who want to use particular exclusive color pattern in their kitchen and bathroom decor. Quartz slabs are beautiful, it brings an elegant and contemporary look to any space.
Introducing our stunning White Quartz with Black Veins, the perfect addition to any interior design project. This unique and elegant stone features a bright white base with striking black veins, creating a modern and eye-catching contrast.
Our White Quartz with Black Veins is highly durable and versatile, making it ideal for a range of applications including kitchen countertops, bathroom vanities, fireplace surrounds, and accent walls. Its non-porous and low-maintenance surface makes it easy to clean and maintain, ensuring it looks beautiful for years to come.
If you are interested in our White Quartz With Black Veins, please feel free to contact us.
Parameters of White Quartz With Black Veins
| | |
| --- | --- |
| Brand Name | ISTONE |
| Description | quartz slab in vietnam |
| Material | 93% quartz , pigment ,resin ,solidified agent |
| Color | calacatta , carrara ,marble looking ,pure colors,Basic colors ,multi colors; custom design |
| Thickness | 20mm, 30mm |
| Size | 3000X1400mm ; 3200X1600mm ; 3500x2000mm ; stardard prefab size; cut to size |
| Hardness | 7 Mohs |
| Surface finish | polished, honed |
| Edge finish | flat, straight, beveled, bullnose, full bullnose, ogee |
| Package | wooden pallet ;wooden crate |
| Application | widely used for kitchen countertops, vanity top, window sills, floor tiles, wall tiles, front counters, bars, furniture,backsplashes, etc. |
| HS code | 6810191000 |
| Monthly manufacturing capacity | 130000 sqm |
| Warranty | ten Years |
Advantages of White Quartz With Black Veins
1.Highly Durable and Strengthful
Being engineered, quartz is one of the strongest materials and is an incredibly durable surface. Once installed and if maintained with little care regularly, it can survive for at least a decade. This is why Quartz becomes the most preferred choice when it comes to the use of restrooms and kitchens.
2.Easy to Maintain and Hygienic Too
As quartz is a nonporous surface, it doesn??t have to be sealed. This makes it resistant to not all, but most of the stains. By cleaning it with mild soap and dishwashers, soaps, and wipes, one can sustain its beauty for many years. With that, the nonporous characteristic of Quartz means it has fewer seams so it does not host bacterias, therefore, providing a bacteria-less, hygienic environment.
3.Environmental Friendly
Quartz being an engineered product doesn??t mean it is harmful to the environment. It is because the majority of the raw material used for the development of quartz surface is extracted from the earth??s crust which is generally the bi-products of natural stones like granite.
4.Multiple Colors and Styles
Being an engineered stone, quartz can be made any color according to everyone??s personal choice. Also, depending on the material, it can provide you an array of designs. Featuring contemporary designs to luxurious ones, you can remodel any space in any way you want with quartz stone.
Other style like: White Quartz With Blue Veins, White Quartz With Grey Veins, White Quartz With Brown Veins,Black Quartz With White Veins.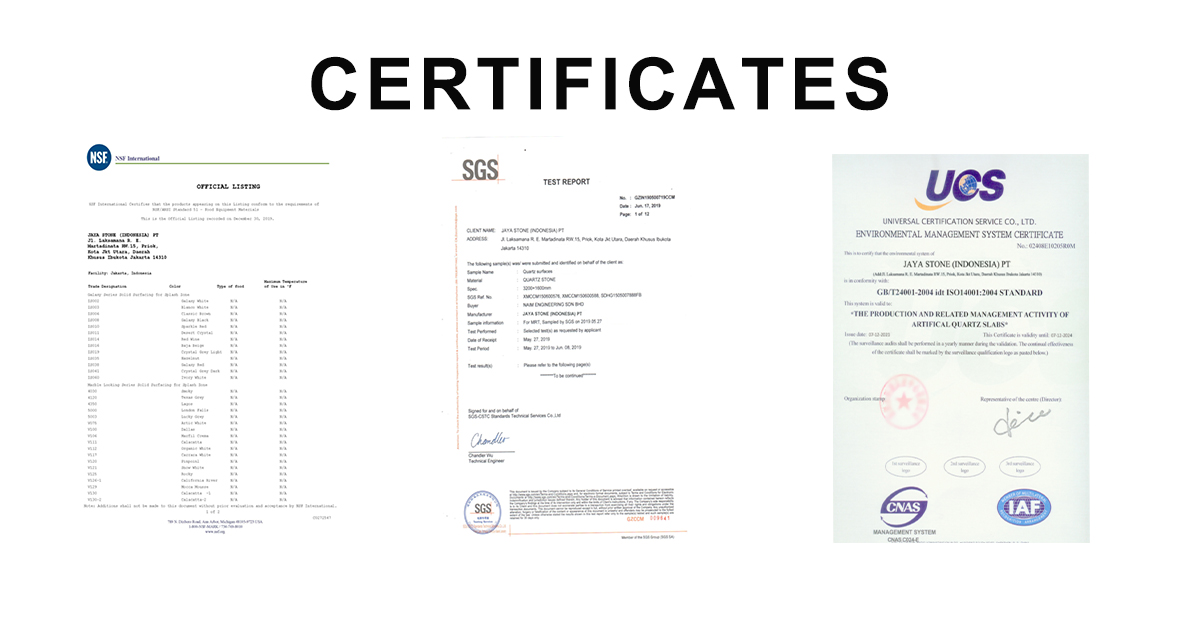 How are Quartz Countertops Made?
Natural-quartz crystals are mined, then ground into a dust or an aggregate that's fused with resin binders under intense heat and pressure to form a solid slab. Pigments added during the process impart color to the countertop.
ISTONE is famous jumbo slab quartz supplier.It become quite popular in apartment buildings,hotels, and senior housing due to their durability, stain resistance ,hardness.
Quartz stone have international stone collections like quartz with black veins, white quartz grey vein, calacatta gold veins and so on.
They can be featured on walls, customized tabletops, countertop and backsplashes, leaving the applications of quartz within the realm of interior design to be endless. Our target is to creat a natural and comfortable lifestyle for you !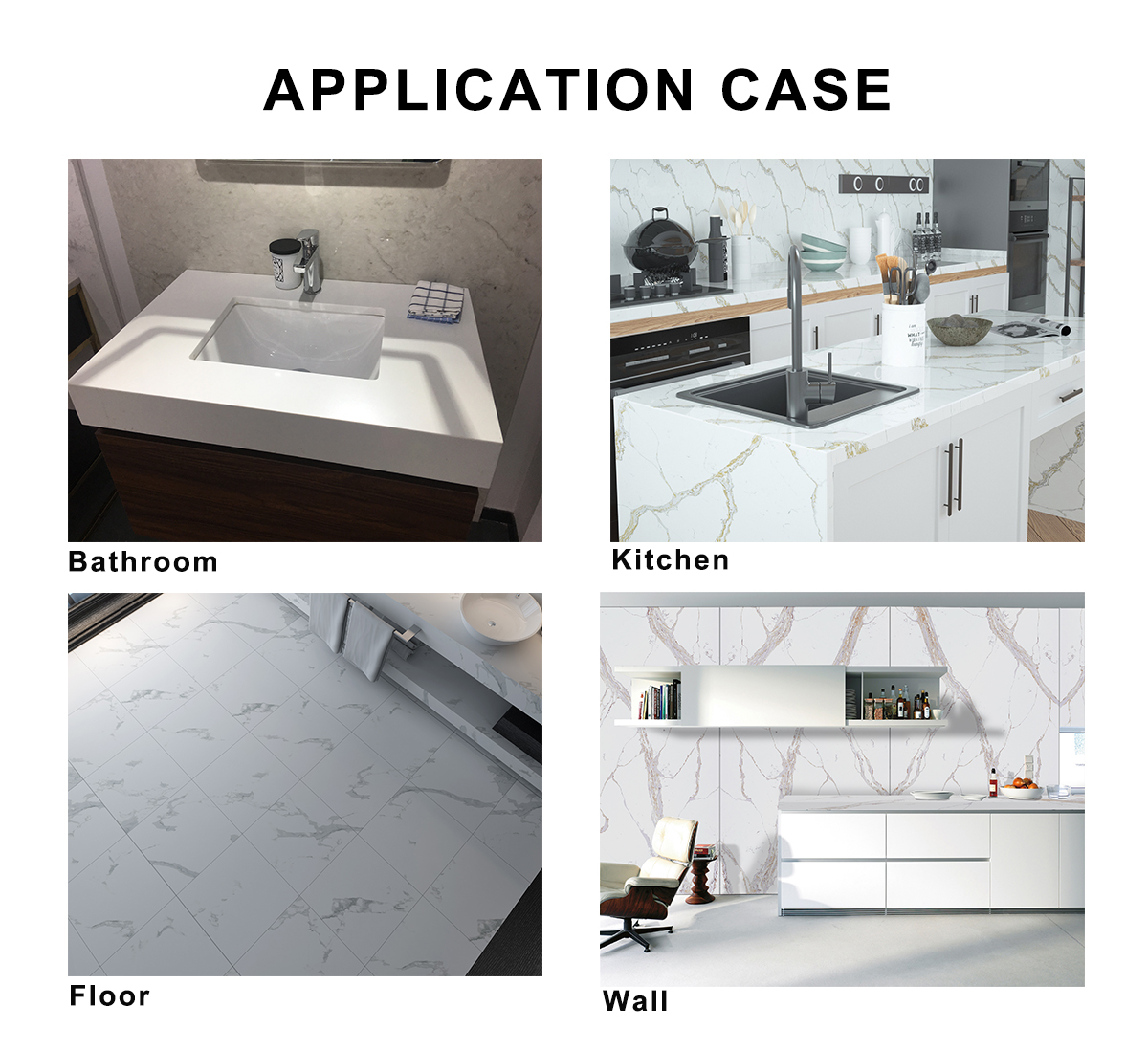 ISTONE do quartz slab wholesale always focus on the quality and the detail for our quartz stone. We know that the best quality could be make the best life. From the selection of raw materials to the final quality inspection, we take every step seriously, hoping that our customers receive satisfactory products finally. Every order we will check strictly for the quality, size, thickness, whiteness, gloss, etc. Contact us for more details.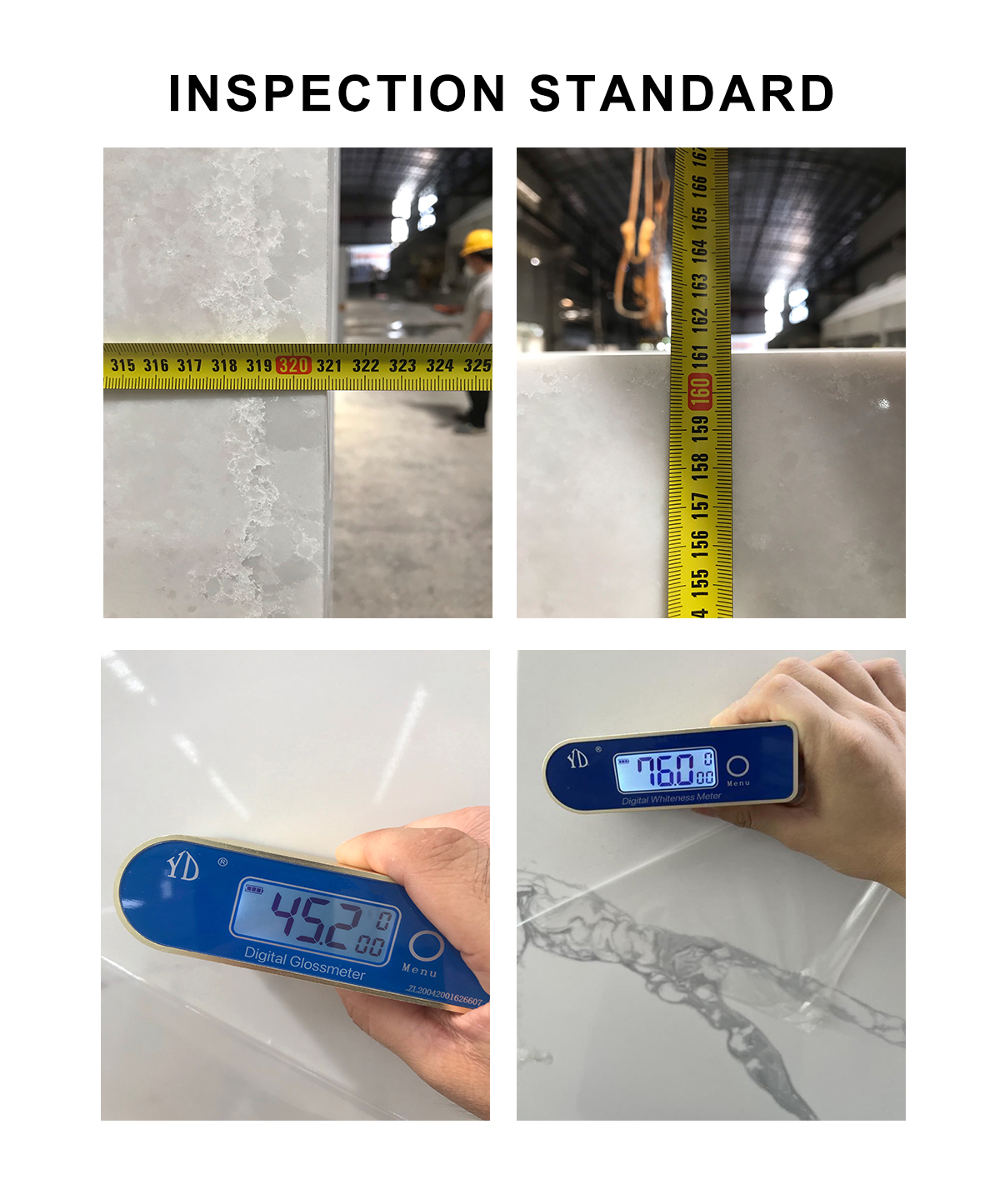 ISTONE manafacturer for the artificial quartz stone and quartz surface packaging details:

With Seaworthy Standard Packing:
1) Slab: Plastic inside + Standard Bundles Outside.
a. Each slab is covered by plastic film to protect from dust and scratch.
b. Polished side faces polished side,rough side faces rough side, panels are packed separately by foam panel.
c.10-15 slabs are put into one bundle, usually 7 bundle fit in a 20 ft container.
2) Countertop: Padded with Foamed Plastic + Strong Seaworthy Wooden Crates With Reinforced Straps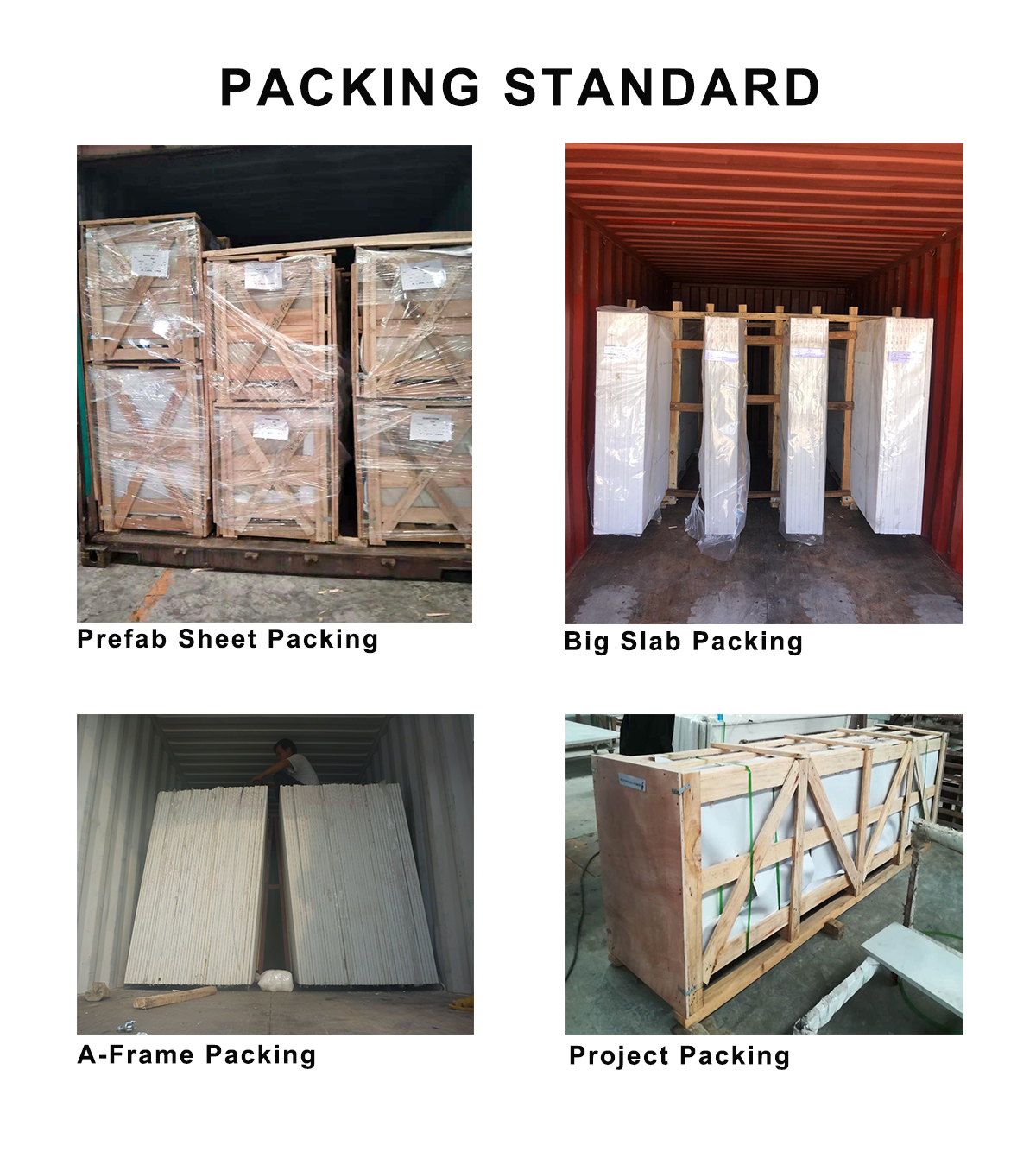 FAQ about White Quartz With Black Veins
Q: Where is the production plant of ISTONE?
A: Our production plant is in Jakarta, Indonesia.
Welcome to visit the factory, you can contact info@indonesiaquartz.com for a visiting appointment.
Q: How much does ISTONE cost?
A: The price of ISTONE will vary depending on the size and design chosen. If you want a quotation, please contact our salesman to record the design, specification and quantity you need.
Q: How about the quality of the ISTONE?
A: ISTONE has a rich color and hardness, whose smooth surface without any capillary holes and fine cracks. It is the best choice for engineering and house decoration.
Q: May I have the samples of the design I need?
A: Sure, free samples are provided. Please contact our salesman to record the design you need.
Q: If I place an order, how long will the production time?
A: The production cycle is usually 25-30 working days after receiving the deposit.
Q: Can ISTONE accept OEM or production according to my samples?
A: Sure. If you need ISTONE to produce your design, please contact our salesman and send us the samples. We will produce the copy sample within one week after we receive your sample.

Whether you're looking to add a touch of sophistication to your home or commercial space, our White Quartz with Black Veins is a perfect choice. Browse our website to see the different variations and sizes available, and place your order today to elevate your space to the next level.