WHOLESALE QUARTZ KITCHEN COUNTERTOPS VANITY TOP SUPPLIERS
| | |
| --- | --- |
| Brand Name | ISTONE |
| Description | artificial quartz stone |
| Material | 93% quartz , pigment ,resin ,solidified agent |
| Color | calacatta , carrara ,marble looking ,pure colors,Basic colors ,multi colors; custom design |
| Thickness | 20mm, 30mm |
| Size | 3000X1400mm ; 3200X1600mm ; 3500x2000mm ; stardard prefab size; cut to size |
| Hardness | 7 Mohs |
| Surface finish | polished, honed |
| Edge finish | flat, straight, beveled, bullnose, full bullnose, ogee |
| Package | wooden pallet ;wooden crate |
| Application | widely used for kitchen countertops, vanity top, window sills, floor tiles, wall tiles, front counters, bars, furniture,backsplashes, etc. |
| HS code | 6810191000 |
| Monthly manufacturing capacity | 130000 sqm |
| Warranty | ten Years |


What Is a Quartz Countertop?
Quartz countertops are a form of engineered stone made from ground-up particles of quartz bound together with resins.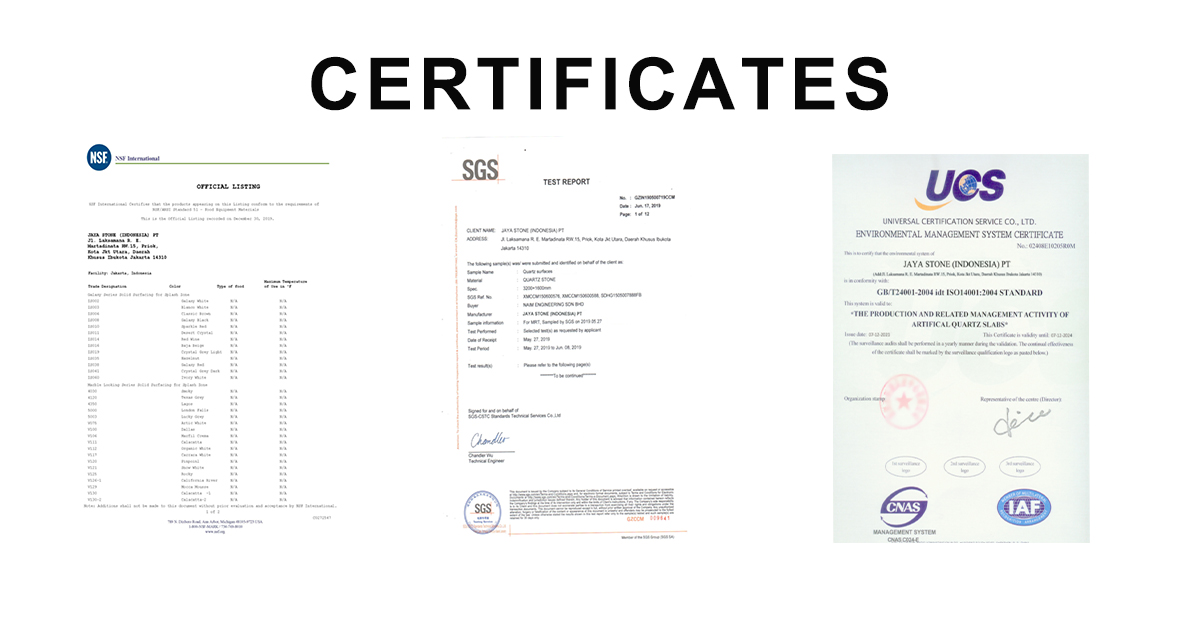 ISTONE is famous brand of quartz stone .It become quite popular in apartment buildings,hotels, and senior housing due to their durability, stain resistance ,hardness. Quartz stone have many designs like quartz with black veins, white quartz grey vein, calacatta gold veins and so on. They can be featured on walls, customized tabletops, countertop and backsplashes, leaving the applications of quartz within the realm of interior design to be endless. Our target is to creat a natural and comfortable lifestyle for you !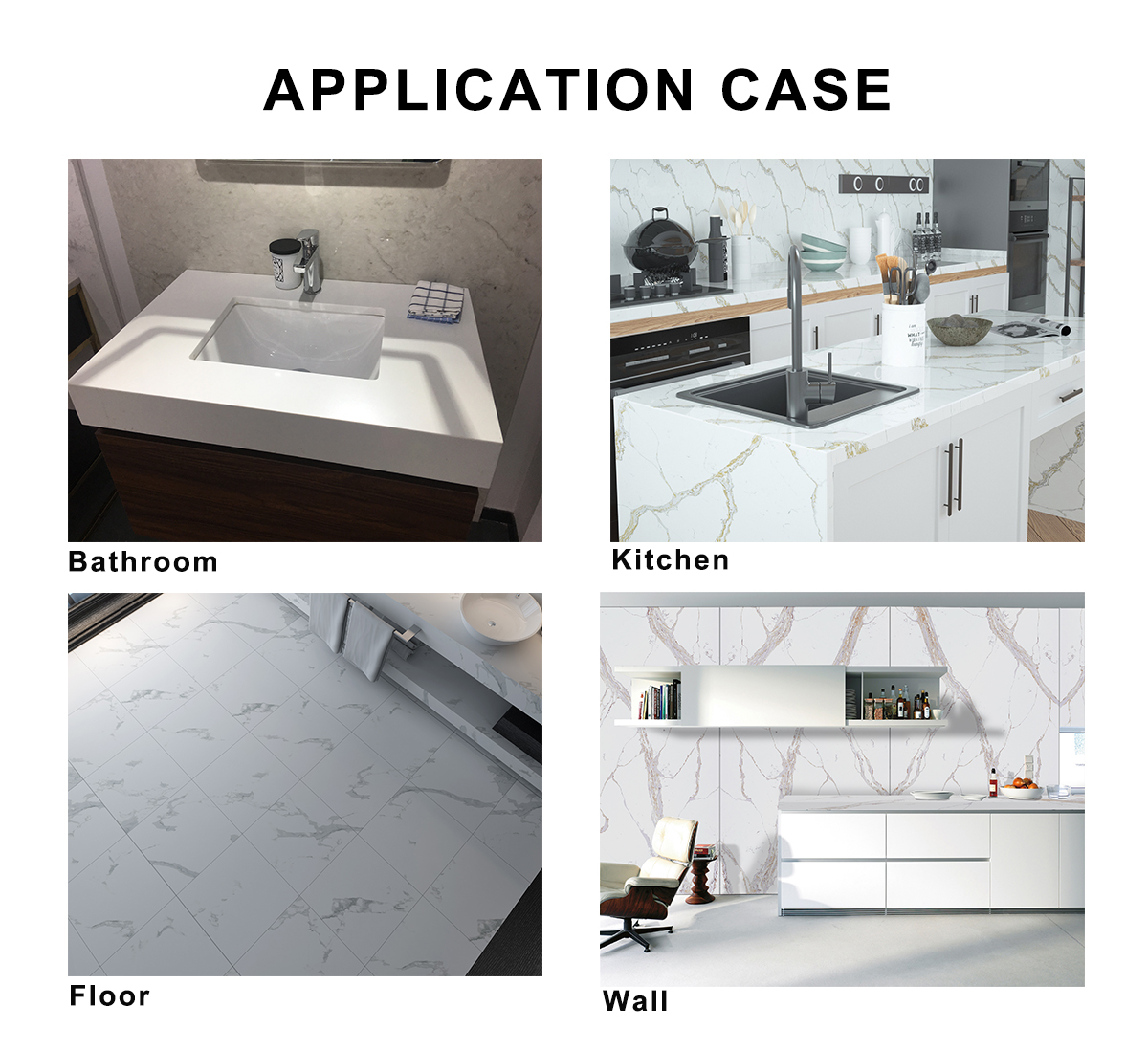 Features of Cutting Quartz Countertop
1), Not easy to scratch.
Quartz stone plate after vacuum vibration compression extrusion molding, quartz has reached the Mohs 6 ~ 7.5-grade hardness
2), extremely high-temperature resistance, burning does not hurt:
Reason: quartz is resistant to high temperatures,the resin is not resistant to high temperatures.
3), real stone feel.
Reason: Because quartz stone contains 93% of quartzite crystals, so the feeling is very similar to stone, and quartz stone is a blend of natural stone and artificial acrylic the advantages of both. Therefore, from the perspective of color and other richer than the real stone color, and almost no color difference.
4), strong resistance to pollution, not easy to penetrate stains.
Reason: Because after dozens of complex surface treatment methods, its surface structure is extremely tight, the product is fine and non-porous, the water absorption rate is almost zero; general kitchen with oil, sauce, tea, juice, coffee, acid, alkali and other substances are impossible to penetrate, so the stain resistance is extremely strong.
5), antibacterial.
Reason: Because the surface layer and the material inside are the same dense and uniform, with no pores and gaps, plus a certain built-in antibacterial element, so the elimination of the breeding of bacteria, safe and clean, can be in direct contact with food and skin, etc., beneficial to food hygiene and human health.
6), the surface material is non-radioactive, is a green product.
Reason: Quartzite is the use of natural stone crystalline minerals, is one of the world's most abundant inorganic materials, its si02 (silica) content of more than 99.9%, in the processing of the human body only harmful heavy metals and other radioactive elements strictly controlled within the permissible range (the number of heavy metals and other radioactive elements contained in itself is relatively small), it's mining, use, processing will not be on the human body and Environmental adverse effects, so and food and human press touch will not have a negative effect.
(7), the stone color consistency, does not fade, no discoloration.
Reason: quartz stone is more mineral pigment-based, so consistent with the color of the stone, not in strong sunlight for a long time with local contrast irradiation, the naked eye is difficult to observe its color change, in addition, the entire quartz stone in the production process, taking the whole automatic control equipment, making the product color standard uniformity rate is extremely high. In the indoor long-term daily life use process will not be oxidation, aging, corrosion, heat contact and other reasons to fade color and luster.
8), high material toughness.
Reason: The product contains high-strength glue and resin components, strong elasticity, so there will not be easy to break the brittle.
9), not easy to break.
Reason: The thickness of the product reaches 20mm, while most domestic still use 15mm thickness of the plate, or even jerry-built actual thickness of only 13mm, easy to fracture under the influence of external forces. Xinhua Xinlian quartz stone has been synchronized with the world's leading brands, from raw materials, processing, product quality control, so that the cracking coefficient of 0.3%
10), easy to maintain, once and for all, cost-effective.
Reason: The product has excellent physical and chemical properties, with any detergent can come to clean, even if any PH value of the neutral agent can come to clean, simple to use, after the purchase simply do not have to worry about the troubles and inconvenience caused by maintenance, an investment in permanent use, with a once and for all wonderful. High added value, although the surface price is high, its material value, processing value, service value, environmental health, ease of use and beauty have a very high added value.
ISTONE always focus on the quality and the detail for our quartz stone. We know that the best quality could be make the best life. From the selection of raw materials to the final quality inspection, we take every step seriously, hoping that our customers receive satisfactory products finally. Every order we will check strictly for the quality, size, thickness, whiteness, gloss, etc.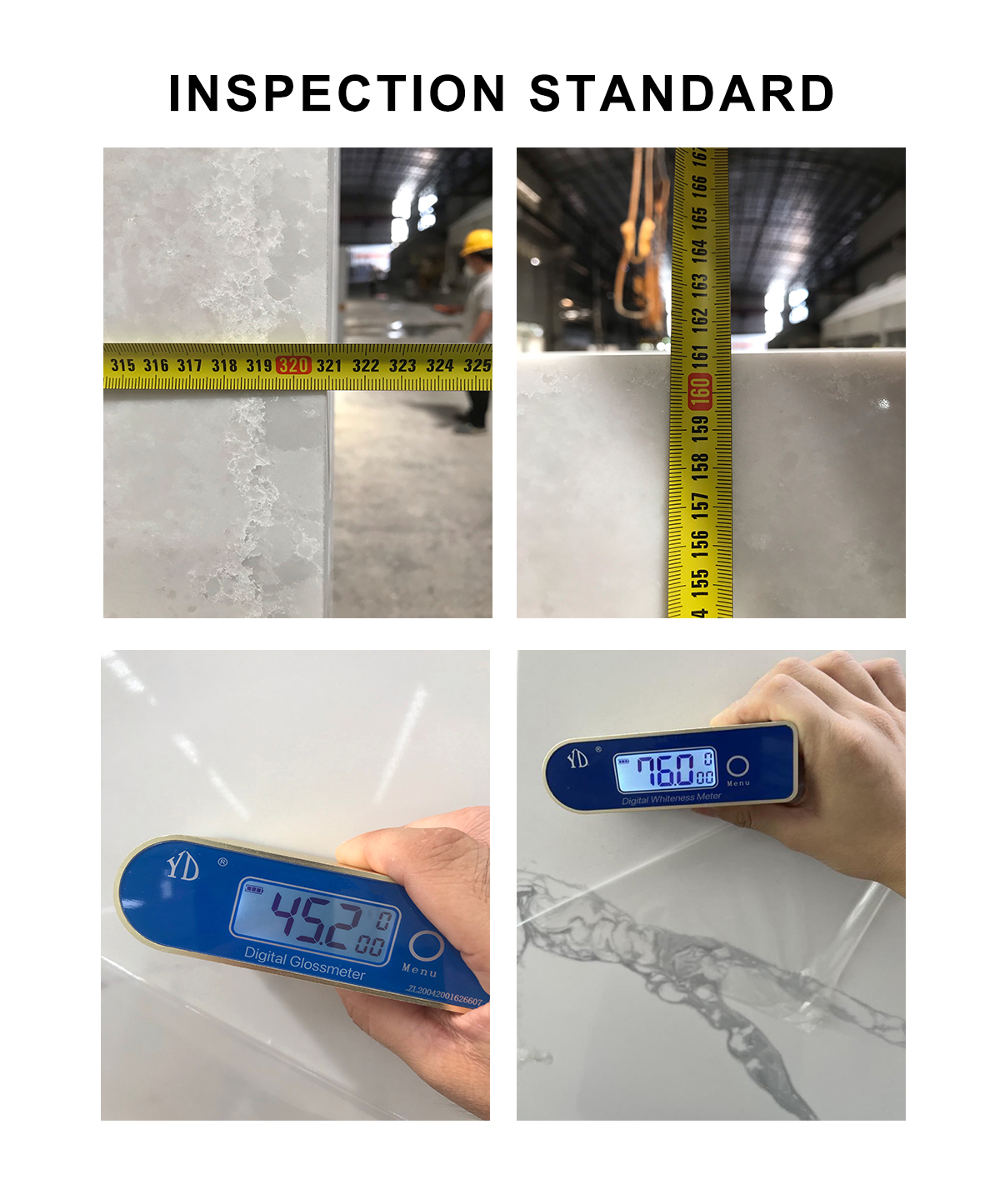 FAQ about Cutting Quartz Countertop
1. Are there any cons to a quartz countertop?
One disadvantage of quartz countertops is they're not very resistant to heat. Because quartz countertops usually contain about 10% resin, a hot pan or baking dish placed directly on the surface can cause whitish, cloudy discoloration. Quartz countertops can also be costly.
2. What is the difference between high-quality and low-quality quartz countertops?
The most significant difference between high-quality and low-quality quartz countertops is the amount of resin used. Low-quality quartz has about 12% resin, and high-quality quartz has about 7% resin.
3. Is there a difference between quartz and quartzite countertops?
Quartz is a manufactured material mixed with other stones and resin, while quartzite is a pure, natural stone. Quartzite resembles marble or granite, with delicate veining, and is usually $10 more per square foot.
4. What is the cheapest option available for quartz countertops?
Quartz countertops can range from $1,500 to $12,000. Factors affecting the price include the size of the project, any customizations (such as a sink cutout or beveled edges), and the quality of the quartz. Labor costs also can vary by location.