The background of pure white quartz board with light gray texture looks very charming. The gray texture matches the soft background color, which is the CONCINNITY CALACATTA quartz style.
Have you been looking for the most amazing quartz materials to include in your family or current project? If so, then our amazing white with grey veining quartz may be the solution you need. After careful selection, we provide the most amazing and most beautiful aesthetics. Our gorgeous white quartz with grey veins is easy to match with any home design. At the same time, quartz's outstanding natural characteristics help ensure that it is an ideal solution for any application.
Characteristic of white quartz grey veins
Do you know that quartz is one of the most durable materials you can use at home or current construction projects? It not only has excellent strength, but also white quartz has anti -scratch and incredible dyeing resistance. This function attributes to its incredible rejection stains and liquid capabilities; because quartz is non -perforated, stains are easy to wash off, so that your natural quartz surface maintains the best state for a long time.
Our senior aesthetic white quartz with gray veins
The difference between quartz and other "artificial" stone products is that it is almost completely made from natural stone. Engineering quartz is made of 90% or more grinding quartz, as well as resin and polymers that bond the materials together, so that the surface has a natural depth and gloss, just like you are on the table of any marble, granite or quartz rock tablet. As expected. The appearance will not only vary depending on the size of the quartz particles, but also varies from additives such as pigments used to create specific appearance.
White quartz has a lot of love as your home design material-but if you want to make full use of this high -quality material, we strongly recommend that you find high-quality products. The excellent series of quartz products we provide are very suitable for your home. If you are looking for high quality white with grey veining quartz for sale or gray vein quartz countertop, welcome to contact us for more information!
WHOLESALES ARTIFICIAL QUARTZ KITCHEN COUNTERTOP VANITY TOP
| | |
| --- | --- |
| Brand Name | ISTONE |
| Description | artificial quartz stone |
| Material | 93% quartz , pigment ,resin ,solidified agent |
| Color | calacatta , carrara ,marble looking ,pure colors,Basic colors ,multi colors; custom design |
| Thickness | 20mm, 30mm |
| Size | 3000X1400mm ; 3200X1600mm ; 3500x2000mm ; stardard prefab size; cut to size |
| Hardness | 7 Mohs |
| Surface finish | polished, honed |
| Edge finish | flat, straight, beveled, bullnose, full bullnose, ogee |
| Package | wooden pallet ;wooden crate |
| Application | widely used for kitchen countertops, vanity top, window sills, floor tiles, wall tiles, front counters, bars, furniture,backsplashes, etc. |
| HS code | 6810191000 |
| Monthly manufacturing capacity | 130000 sqm |
| Warranty | ten Years |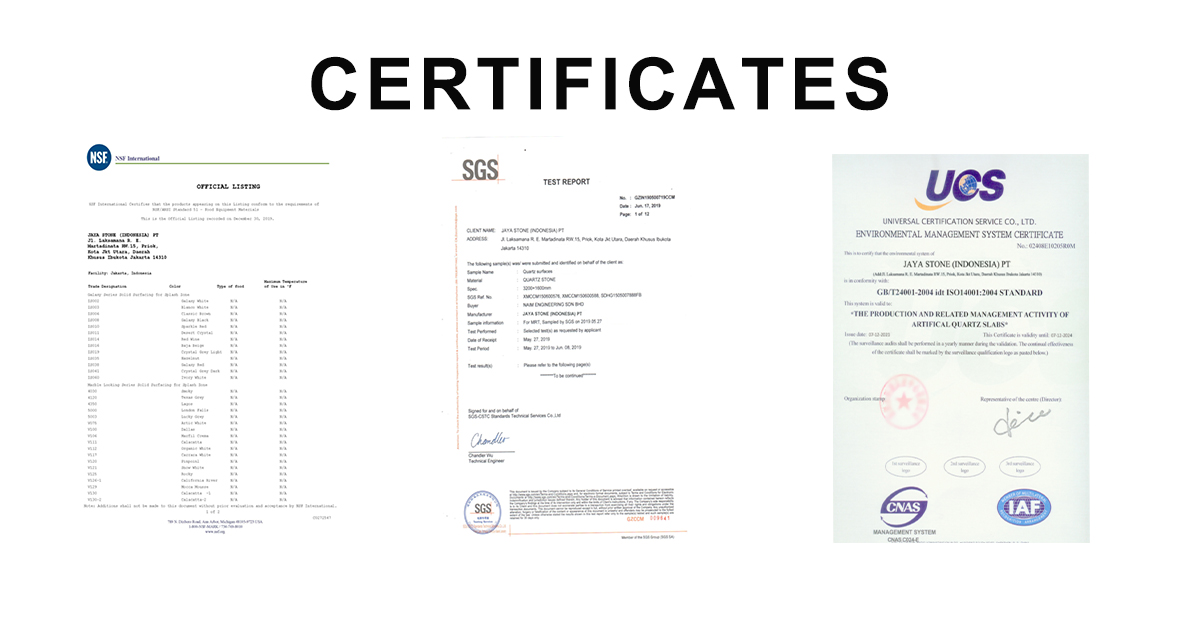 ISTONE is famous brand of quartz stone .It become quite popular in apartment buildings,hotels, and senior housing due to their durability, stain resistance ,hardness. Quartz stone have many designs like quartz with black veins, white quartz grey vein, White With Grey Veining Quartz, White Quartz Grey Veins, calacatta gold veins and so on. They can be featured on walls, customized tabletops, countertop and backsplashes, leaving the applications of quartz within the realm of interior design to be endless. Our target is to creat a natural and comfortable lifestyle for you !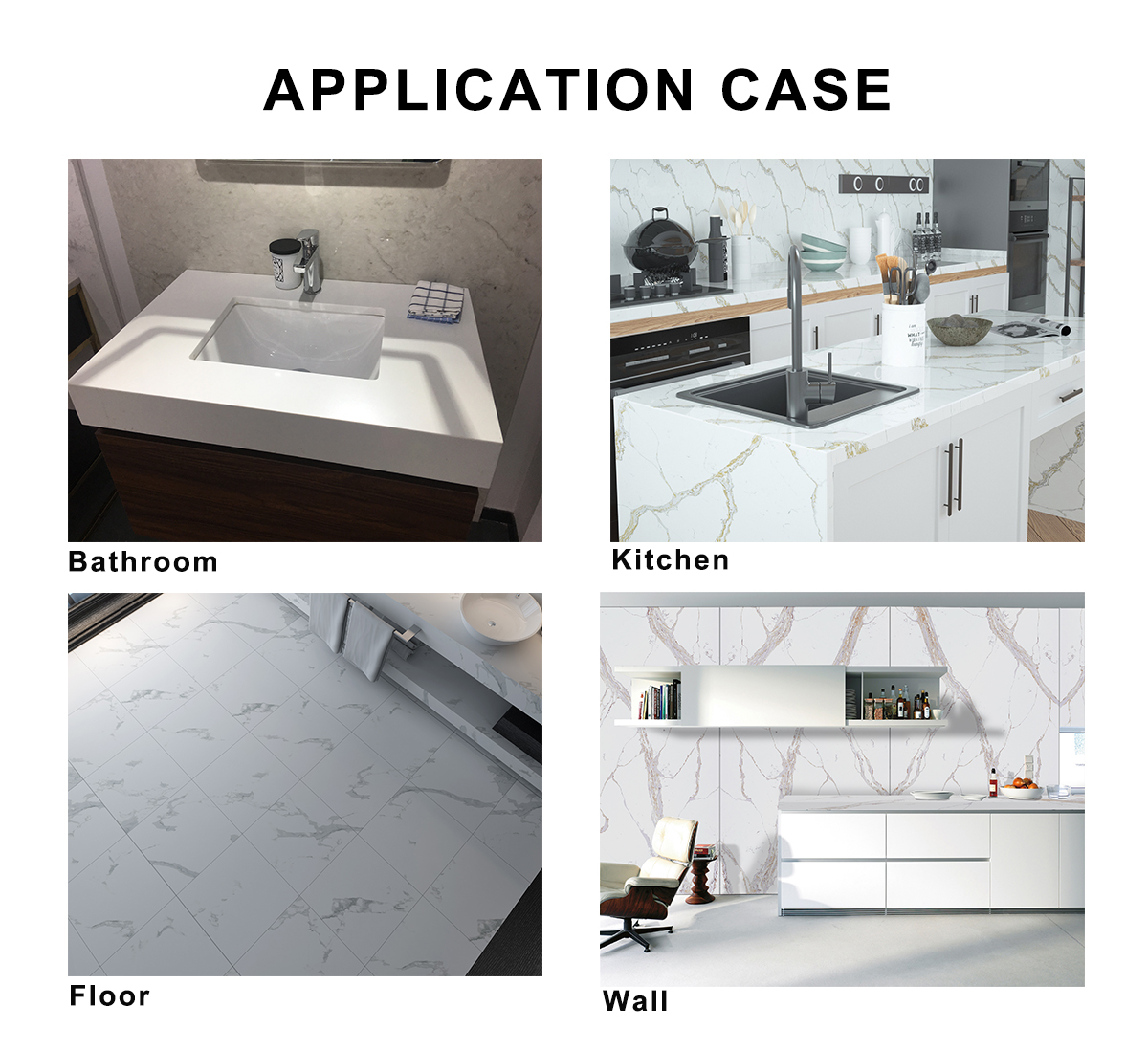 ISTONE always focus on the quality and the detail for our quartz stone. We know that the best quality could be make the best life. From the selection of raw materials to the final quality inspection, we take every step seriously, hoping that our customers receive satisfactory products finally. Every order we will check strictly for the quality, size, thickness, whiteness, gloss, etc.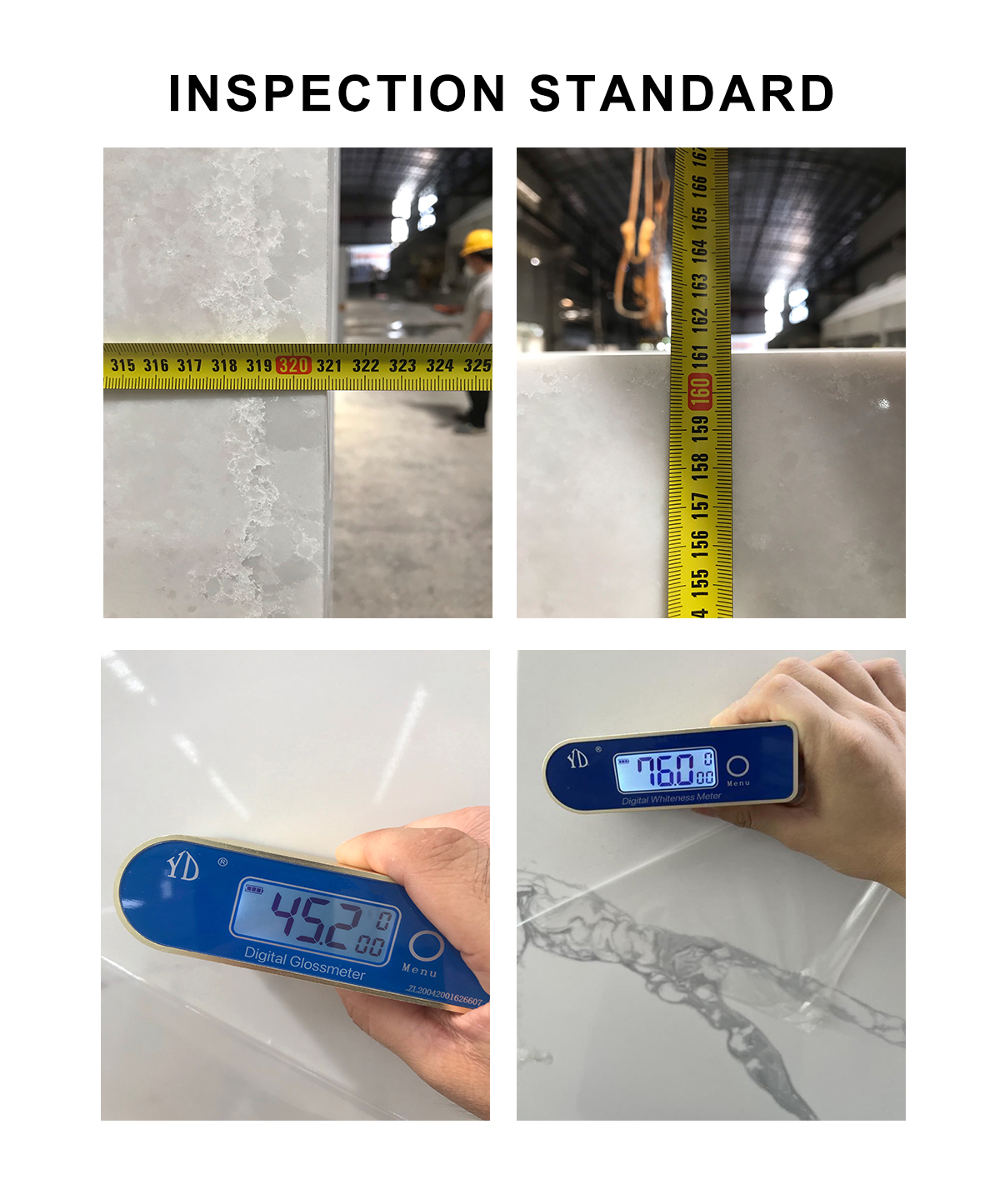 ISTONE manafacturer for the artificial quartz stone and quartz surface packaging details:
With Seaworthy Standard Packing:
1) Slab: Plastic inside + Standard Bundles Outside.
a. Each slab is covered by plastic film to protect from dust and scratch.
b. Polished side faces polished side,rough side faces rough side, panels are packed separately by foam panel.
c.10-15 slabs are put into one bundle, usually 7 bundle fit in a 20 ft container.
2) Countertop: Padded with Foamed Plastic + Strong Seaworthy Wooden Crates With Reinforced Straps