Artificial quartz countertops for Commercial Applications and More
Artificial quartz countertops are very popular options for both kitchen and bathroom countertops. However, they have also become THE countertop choice for university or office cafeterias, commercial applications, medical buildings, office buildings, and more ?C and for a number of good reasons. For starters, artificial quartz countertops are extremely durable and can hold up to a lot of different activities. Unlike some natural stones, it will not easily etch when exposed to common household items such as lemon juice, lime juice, vinegar, wine, or other acids.
Artificial quartz countertops are very stain-resistant so spilling a bit of red wine on a white quartz countertop should not result in staining. Overall, artificial quartz countertops are an essentially maintenance-free option that is appealing to a lot of contractors, builders, developers, and homeowners that don??t want to deal with the maintenance headaches that come along with other stone options. It can also easily be cleaned up with a swipe of cloth if dirt and grime are brought in.
Contact ISTONE today to learn more about Custom Artificial Quartz Stone!
CUSTOM ARTIFICAL QUARTZ STONE JUMBO SLAB WHOLESALE SUPPLIER
| | |
| --- | --- |
| Brand Name | ISTONE |
| Description | artificial quartz stone |
| Material | 93% quartz , pigment ,resin ,solidified agent |
| Color | calacatta , carrara , marble looking , pure colors, Basic colors , multi colors; custom design |
| Thickness | 20mm, 30mm |
| Size | 3000X1400mm ; 3200X1600mm ; 3500x2000mm ; standard prefab size; cut to size |
| Hardness | 7 Mohs |
| Surface finish | polished, honed |
| Edge finish | flat, straight, beveled, bullnose, full bullnose, ogee |
| Package | wooden pallet ;wooden crate |
| Application | widely used for kitchen countertops, vanity tops, window sills, floor tiles, wall tiles, front counters, bars, furniture, backsplashes, etc. |
| HS code | 6810191000 |
| Monthly manufacturing capacity | 130000 sqm |
| Warranty | ten Years |
Stop dreaming and start planning with ISTONE today!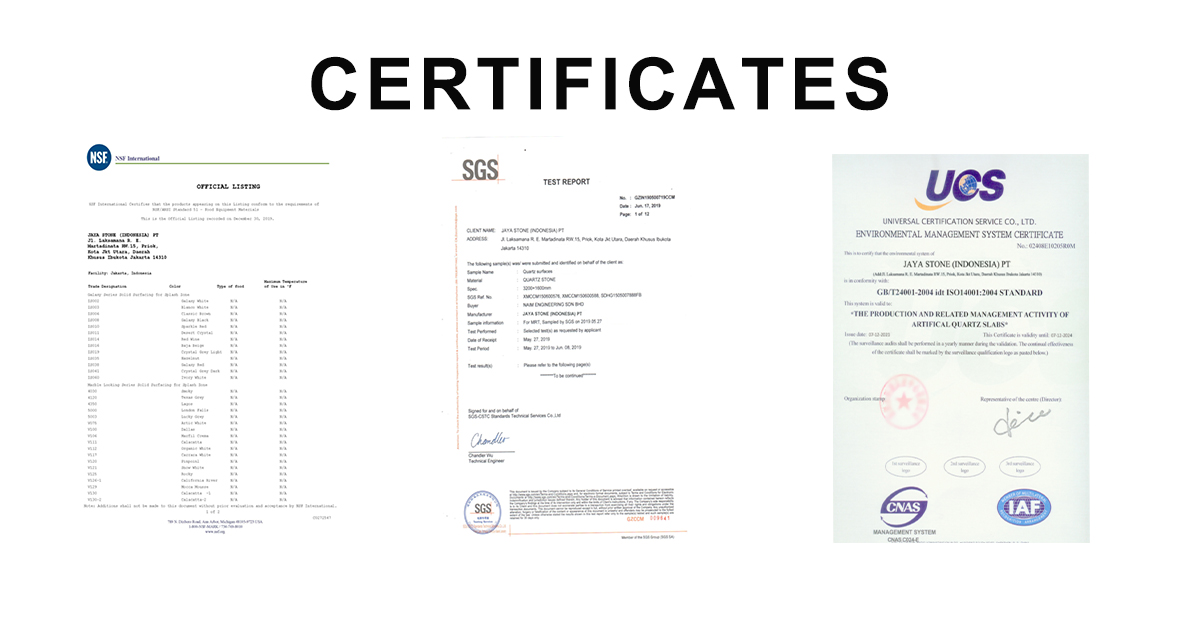 ISTONE is a famous brand of Custom Artificial Quartz Stone. It become quite popular in apartment buildings, hotels, and senior housing due to its durability, stain resistance,hardness. Quartz stones have many designs like quartz with black veins, white quartz grey veins, calacatta gold veins and so on. They can be featured on walls, customized tabletops, countertops and backsplashes, leaving the applications of quartz within the realm of interior design to be endless. Our target is to create a natural and comfortable lifestyle for you!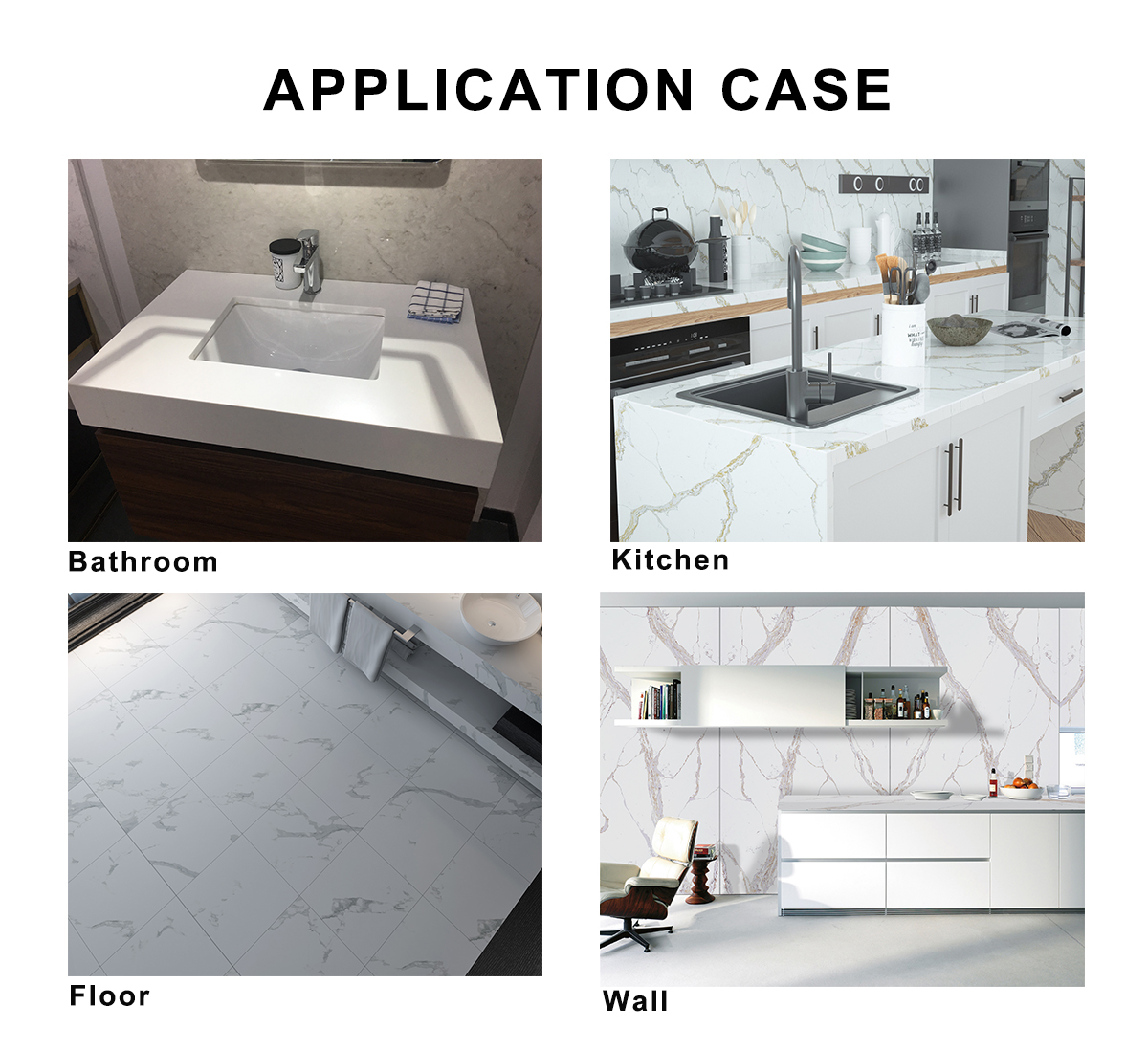 Why Choose ISTONE
ISTONE always focuses on the quality and the detail of Custom Artificial Quartz Stone. We know that the best quality could make the best life. From the selection of raw materials to the final quality inspection, we take every step seriously, hoping that our customers receive satisfactory products finally. Send a request to ISTONE today to learn more about engineered quartz, artificial quartz stone countertop and our many branded products!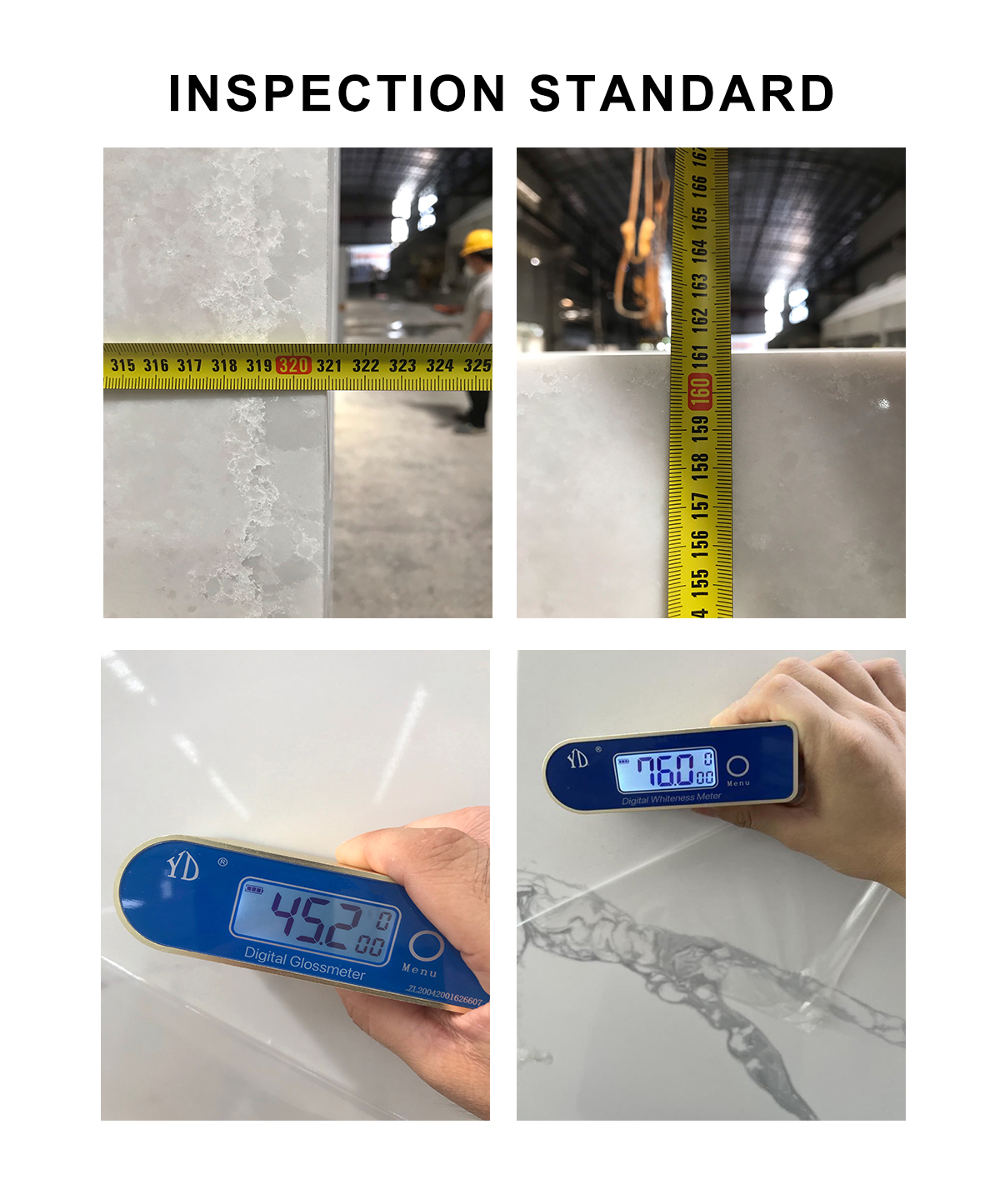 ISTONE Custom Artificial Quartz Stone packaging details:

With Seaworthy Standard Packing:
1) Slab: Plastic inside + Standard Bundles Outside.
a. Each slab is covered by plastic film to protect from dust and scratch.
b. Polished side faces polished side,rough side faces rough side, panels are packed separately by foam panel.
c.10-15 slabs are put into one bundle, usually 7 bundle fit in a 20 ft container.
2) Countertop: Padded with Foamed Plastic + Strong Seaworthy Wooden Crates With Reinforced Straps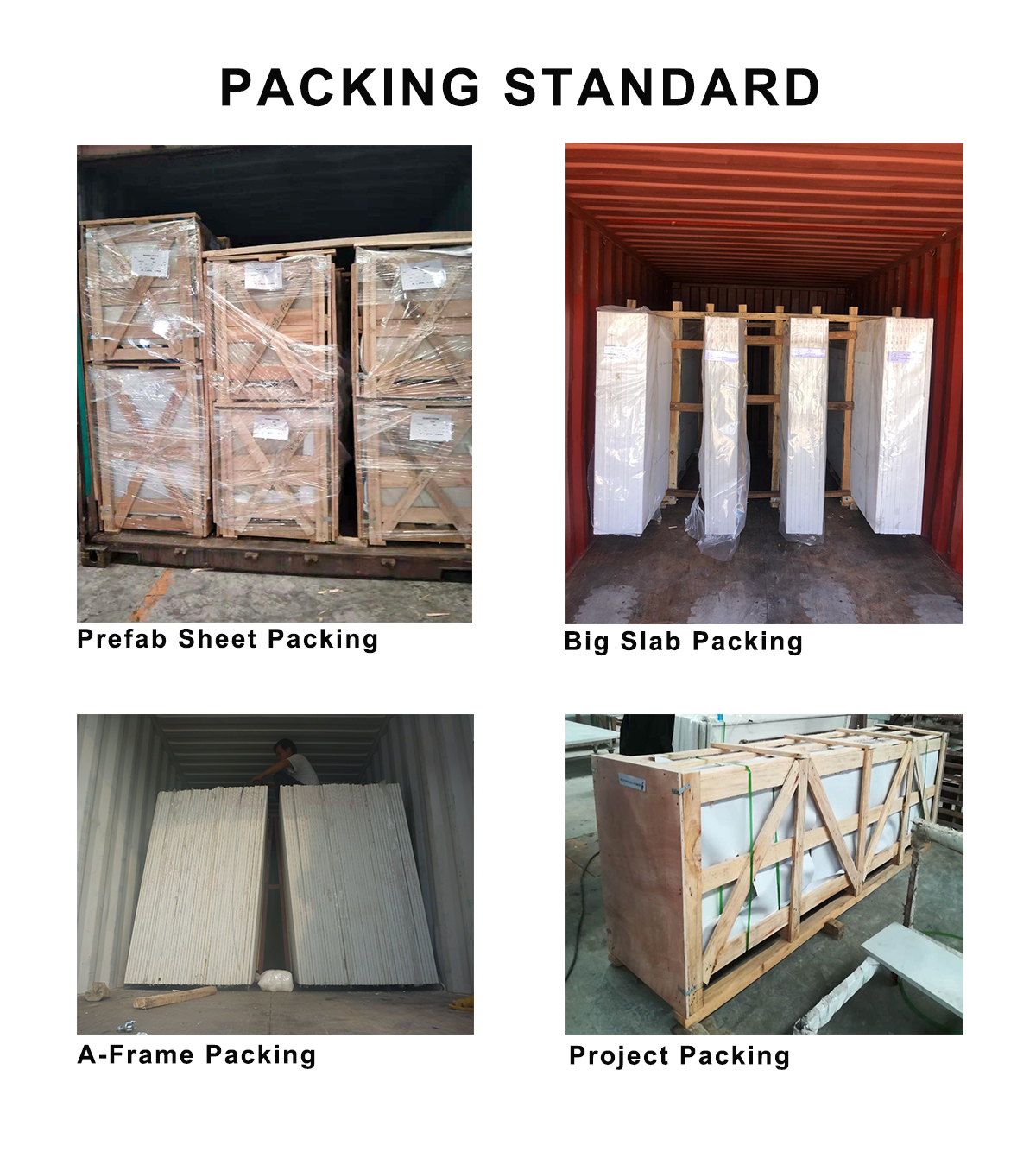 ISTONE is the leading supplier and manufacturer of Custom Artificial Quartz Stone with the most advanced, environmental factory in China, ISTONE products line is ideally suited for all kind of decoration and buildings for slabs, countertops, vanities top,bar tops, table tops, floor, wall,and other surfaces throughout various buildings.